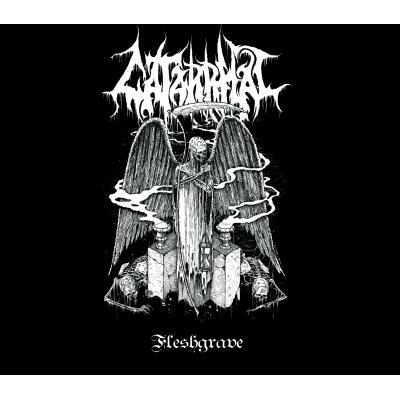 CATARRHAL - Fleshgrave
Format :
Style : Death Metal
Country : Belgium
Availability : in stock
Xmas sales
Save 50% on this product
This offer is valid until January 11 2021
Special Price:
3.00 €
Regular Price:
5.99 €
DESCRIPTION
Comes in 2001 from the Belgian muddy underground, CATARRHAL combines killer songwriting with wild and murky ambiances. A brutal, bleak and deep atmosphere for decaying souls of death metal!
CATARRHAL's second full length "Fleshgrave" has been reissued on digipack with an exclusive artwork drawn by Mark Riddick. This edition includes, besides the ten tracks of Fleshgrave recorded at Blackout studio (Enthroned, Necrowretch,…)  the first official release of "Beyond Onirism" 2004 five tracks demo!
TRACKLIST
1- Possession
2- Funeral larva
3- Impious fog
4- Fleshgrave
5- Dressed in blood and puke
6- Disinter
7- Morbid exhalation
8- Into the arms of light
9- Crimson rapturebr
10- Outrenoir
11- Of heads and catapult (demo)
12- Vomited souls (demo)
13-  Dreams of gatling carnage (demo)
14- Stitched lips and brutal sodomy (demo)
15- Necroleader (demo)