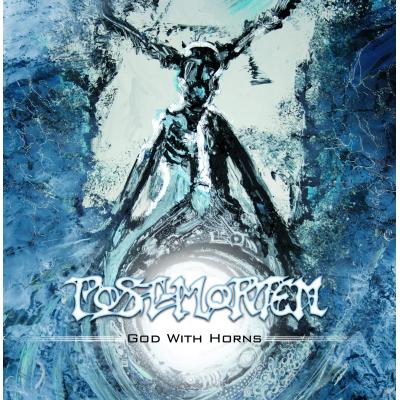 POST-MORTEM - God with horns
Format :
Style : Death Metal
Country : France
Availability : in stock
Winter sales
Save 30% on this product
This offer is valid until February 20 2021
Special Price:
4.89 €
Regular Price:
6.99 €
DESCRIPTION
Post Mortem was founded in February 1995 in Mulhouse by bassist Fabrice ,guitarist Sam and drummer Laurent. In 1999, after several guitarists were tried out, Jack joined the band along with Manu (singer). Back then the band played a melodic thrash death metal, influenced by bands such as In Flames, Paradise Lost, Amorphis, Dark Tranquility « Mystic Delights »,the band's first EP, was released in 1999.
After that, the sound of the band toughened, with influences from the US scene (Slayer, Cannibal Corpse, Dying Fetus…) and they released a second EP « Mankind Autopsy » Post Mortem shared some tour dates with numerous bands, amongst them : Gojira, Carcariass, Yattering, Inhumate, Nostromo, Benighted, Impaled Nazarene, Aborted. After a break in 2008, Sam and Laurent got the band back on track by the end of 2012. Pierre (bass), Gaetan (guitar) and Xavier, from Mantra (singing) joined the band.
Today the band benefits from the experience of the oldest members and the ardour of the youngest, therefore their music is a melting pot of all their influences, from hardcore to thrash metal, black metal and progressive metal, allowing them to create a death metal that's at the same time brutal, epic, melodic and sometimes even atmospheric. This music revolves around a concept that sets the discovery of a dimensional gate unleashing a world of chaos into the world as we know it today. This chaos is made by entities that we could call demons, but also extraterrestrial beings, depending on how the audience chooses to interpret the concept.
Post Mortem is really commited to translate this very concept and its consequences into their sound and the atmosphere that comes from it.
TRACKLIST
1- Intro (beyond the void)
2- Spine trophy
3- Rules of death
4- Eat the cadaver
5- Industrial aborting process
6- The god with horns
7- Void millenium genesis
8- Outro (coming war)
9- Umbilical strangulation (bonus track)